Sustainability in Håndverksgruppen
Three areas of sustainability prioritised
Håndverksgruppen has assessed the company's sustainability impact throughout the whole value chain, as well as assessing the consequences of increased sustainability expectations, and other megatrends important to the group. Opportunities and risks relating to sustainability are then ranked according to relevance. From this, we have identified three areas as being relevant to us, as well as being central to our most important stakeholders.
1.
We take care of each other and are an attractive workplace
We take responsibility for society, our employees and our suppliers. Only by establishing requirements, providing good training, and ensuring good focus at all stages, can our sustainability goals be reached.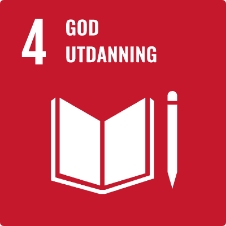 Ensure inclusive and equitable quality education and promote lifelong learning opportunities for all

HG wants to increase the number of young people and adults with relative experience and training who contribute to securing the HG School. Furthermore, we will employ apprentices and help with their development (4.4).
Promote sustained, inclusive and sustainable economic growth, full and productive employment and decent work for all

Through its apprenticeship scheme, HG will contribute to reducing the number of unemployed young people (8.6), in addition to securing employment rights, safe workplaces, and preventing undeclared work (8.8).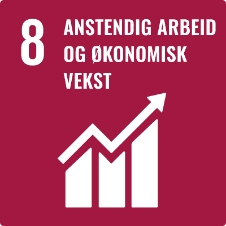 2.
We will understand the climate impact of our operations, become climate neutral and promote a circular economy
The focus is not just on being sustainable in terms of the environment and our climate impact; we must also be sustainable in terms of business ethics, in relation to our employees and generally with regards to the corporate governance of Håndverksgruppen.