If
Ib Jensen

had been approached with the opportunity to be responsible for the paint job involved in giving a huge gym branch a new look in the past, he would have thought it was too big a task. When he got the offer after having joined Håndverksgruppen, he knew who to call for help.

– Normally, I would have said yes to only a part of the job.

Master painter Ib Jensen (57) from painting firm Sander & Dam in Copenhagen sits in the office building he shares with seven other painting firms in the Gladsaxe district. Surrounded by old industrial buildings, transformers and car dealerships, this is the headquarters of his painting firm. Until last year, his painting firm was part of DSJ Painters, a group of local painting firms who had merged together. They were bigger than most others, but on a greater scale, they were still a small fish.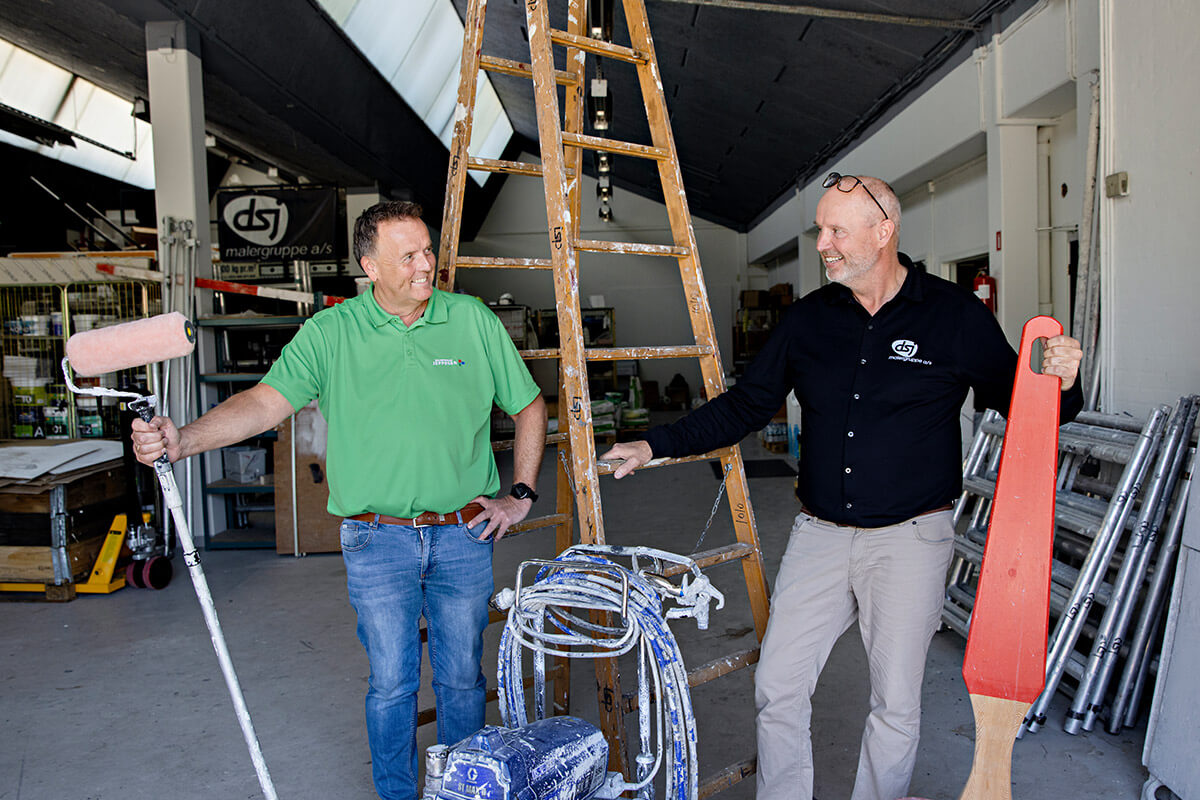 In 2022 that changed when the Norwegian group Håndverksgruppen invited both Ib's firm and three other, renowned Danish painting firms, to join them. Now, they were suddenly a part of one of the leading surface treatment groups in the Nordics. That meant new possibilities.

Earlier this year, Ib Jensen was indeed approached by a nationwide gym branch. Denmark's biggest fitness chain Fitness World had been acquired by an English firm, and they were looking into a massive rebranding of all of their gyms. That meant they needed skilled painters to transform 165 Fitness World gyms into about 150 PureGyms in Denmark.

- Normally I would have said yes to paint the gyms in Copenhagen and the surrounding areas. But there's no way I would have said yes to be responsible for painting all the gyms. That would have been too big an assignment, says Ib Jensen.

But the fact that Ib's firm was now a part of something bigger — a group spanning not just Denmark, but also the neighboring countries of Norway and Sweden — gave him another option.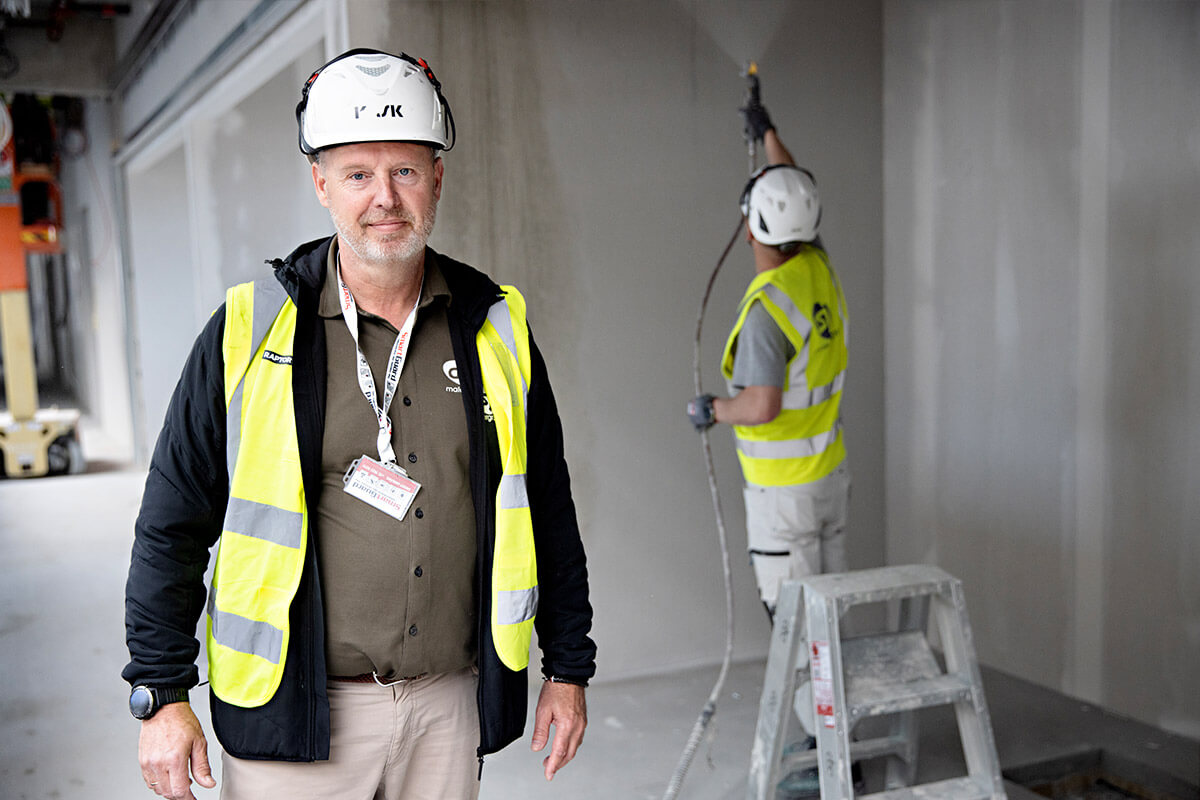 From painting ships to being able to work all over Denmark
In 1960, Lars Jeppesen's father, Jørgen Jeppesen, established Malerfirmaet Jeppesen. He concentrated on painting ships for the local fishing industry in Hirtshals, on the northernmost tip of Denmark. Still today, the fishing industry has significant importance for the small town. Every day, the town's 5500 inhabitants are joined by about 2500 fishing industry workers clocking in for the day's work.

In 1990, the company underwent a generational change. Jørgen Jeppesens son Lars Jeppesen and his daughter Mette Møgelmose "picked up the paint brush". In the following years, they expanded the reach of the local company, acquiring several painting firms in the Northern part of Denmark.

Today Malerfirmaet Jeppesen employs more than 80 painters — about half of them women — on everything from industrial painting assignments, floors, buildings, after fires and other commercial paint jobs, with numerous specialist painting skills, like environmentally friendly paint, hygiene paint and nanotechnology paint solutions.